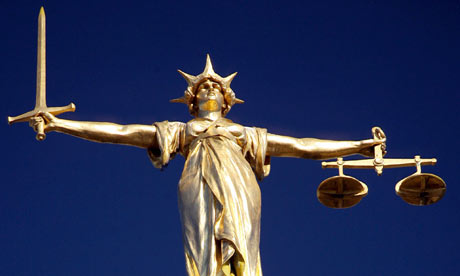 That's a serious question. I've seen this discussion on and off for the past couple of years – usually heated, but never really resolved.
As bloggers, we write about many things, some more expertly than others. We write reviews of products, strongly worded opinion pieces on a myriad of topics, and we call out brands on our blogs when they mess up (or do good).  We write about events or topics that are timely in business, social media, family, and even television. Does that make us bloggers, journalists, or both?
Crystal Cox, a blogger in Oregon, was found liable for $2.5 million in defamation damages to a company she wrote rather highly critical blog posts about.
On one hand, she claimed her posts about this company were a mixture of "fact, commentary and opinion (like a million other blogs)," and wanted the case dismissed. On the other hand, she stated her posts were more "factual" because inside information was leaked to her and that the under the media "shield" law, she didn't have to divulge her source. The problem though, without divulging her source she couldn't prove the statements were true and not defamatory. However, the judge disagreed with her use of the shield law and tossed out all posts but this one.
Oregon's media shield law reads in part:
No person connected with, employed by or engaged in any medium of communication to the public shall be required by … a judicial officer … to disclose, by subpoena or otherwise … [t]he source of any published or unpublished information obtained by the person in the course of gathering, receiving or processing information for any medium of communication to the public[.]
Further,
Oregon law defines "any medium of communication" as "any newspaper, magazine or other periodical, book, pamphlet, news service, wire service,news or feature syndicate, broadcast station or network, or cable television system." (emphasis added)
The ruling against her using the media shield law did not have anything to do with her being a blogger or even what she wrote, it had everything to do with her not being an employee or member of any media organization.
The judge's ruling, in part, states:
". . . although defendant is a self-proclaimed "investigative blogger" and defines herself as "media," the record fails to show that she is affiliated with any newspaper, magazine, periodical, book, pamphlet, news service, wire service, news or feature syndicate, broadcast station or network, or cable television system. Thus, she is not entitled to the protections of the law. . ."
Crystal plans on appealing the ruling, but here's the rub. Had the Oregon law included the words "internet" or "electronic distribution" like many other States with shield laws, she might have won. If I understand correctly, those words might have protected her as a blogger.
I'm having a problem with her claim of being "media" though. What I am seeing is she wants to be able to write what she wants as a "blogger" without any recourse for doing so. However, if she gets caught, she's now "media" and deserves protection under the shield law. In my opinion, I think that's wrong.
Interestingly, she makes the following claim on the blog that included the post the judge didn't toss out:  "I am an Investigative Blogger aka Investigative Journalist." Are they the same? I don't believe they are.
If I wrote an article slamming someone under the heading of my personal or even my business blog, I would consider it a blog post. Not a piece of journalism. Even if I am affiliated with a media organization, if I'm writing it on my blog, wouldn't that make it a personal and not an affiliated post? It seems that would prevent me from being protected. Or would it?
Maybe I'm missing something extremely important, but to me,  it begs the question – are bloggers "journalists," deserving of protection under a media shield law? My thought is no.
I'd like to be (politely) enlightened if I'm on the wrong track.